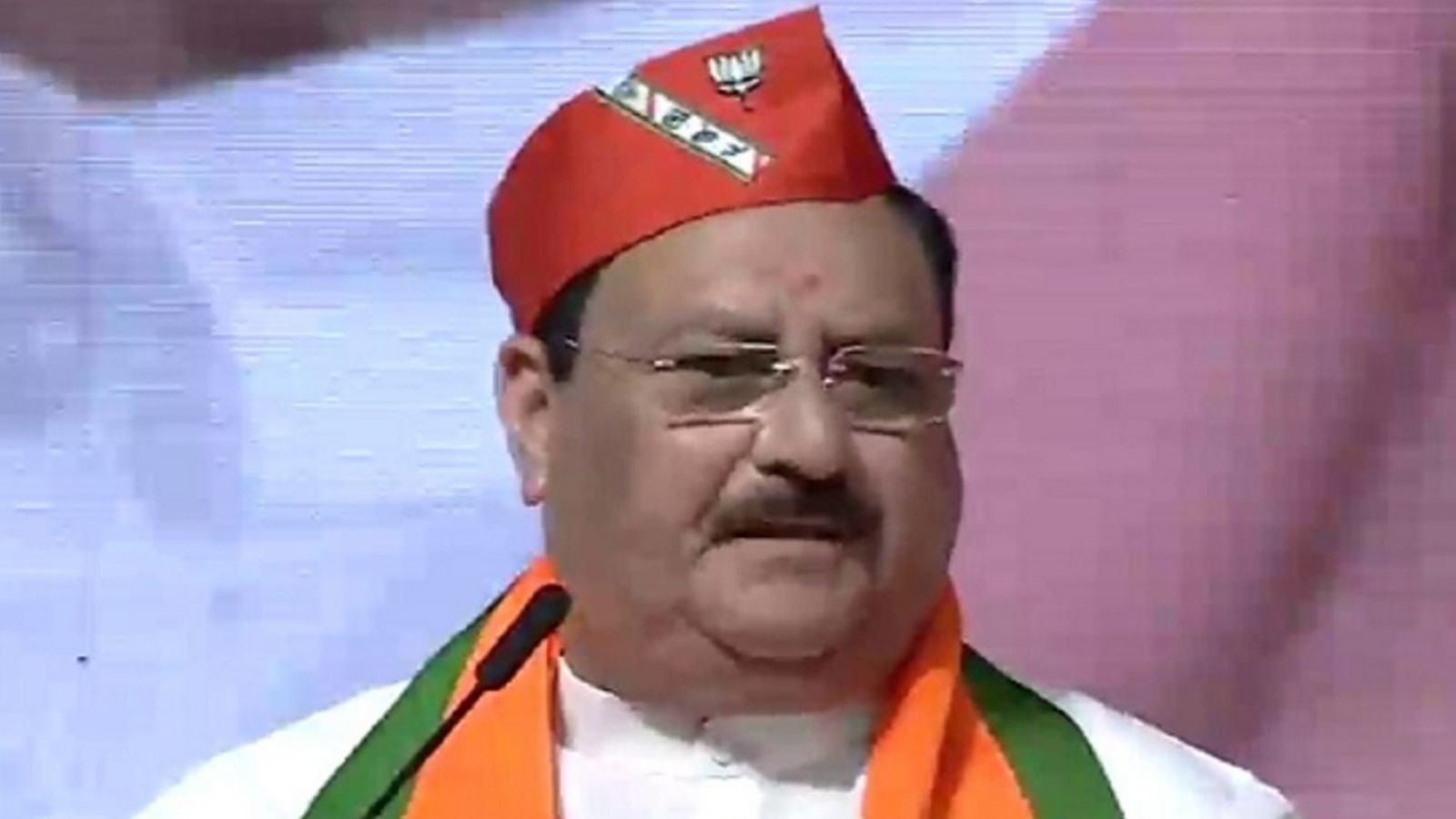 New Delhi: BJP National President JP Nadda while addressing workers in Karnataka on Sunday said the recent communal violence during Ram Navami and Hanuman Jayanti yatras is a conspiracy to disintegrate the society. happened as. Nadda also accused the Congress of acting in the most irresponsible manner.
During the state executive committee meeting in Hospot, Karnataka, the national president has linked the communal violence with the results of the elections held in five states. Let us tell you that in the assembly elections of five states, BJP had come back with victory in four states and now JP Nadda said that this communal violence is the reason for the frustration of defeat in the elections.
JP Nadda said that the historic mandate given to BJP in Uttar Pradesh, Uttarakhand, Goa and Manipur has shocked some people. Therefore, in desperation, he has associated himself with the conspiracies of those working to break the society.
Attacking the ruling BJP's main opposition Congress in Karnataka, Nadda said the previous Siddaramaiah government had freed members of the Muslim outfit PFI, which has been accused by several BJP leaders of inciting militancy and violence.
Nadda said, "Our government will take action against the culprits." He alleged that the Congress used to spare terrorists when it was in power. He said that this party befriends the disintegrating forces internally, but pretends in a different way outside. "It is necessary to expose them," the BJP leader said.
'Only BJP can take the country on the path of development'
He said that only BJP is the only option which can take the country on the path of development. He said that no leader in Congress or regional party can tell what they are going to do for the people. The BJP leader claimed, "People from other parties are talking about regionalism, language and caste and dividing people, but they don't even have words to wipe the tears of poor people."
'Congress is only a brother-sister party'
Nadda said that only BJP is a national party based on ideology, while others are dynastic parties. Referring to the Indian National Congress, the BJP president said, "It is neither Indian nor national. It has remained a regional party confined to two states. She is no longer Congress. Whoever speaks against the leadership there becomes anti-party. This is just a brother-sister party."
Nadda also mentioned the various schemes launched by Prime Minister Narendra Modi, which have changed the lives of the people. These include Swachh Bharat Abhiyan, Ujjwala Yojana, 'One Nation One Ration Card' and Pradhan Mantri Kisan Bima Yojana.
[Attribution to News18]