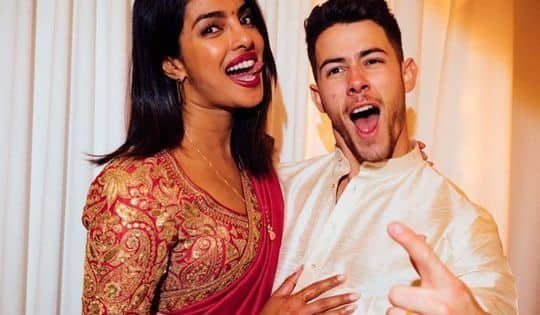 Priyanka Chopra is fortunately married to Nick Jonas, however do you know that there was a time when she was not comfy with marriage? "For a really long time, I was like, I don't know. Being married was such an alien thought. But [now] I am so comfortable in it," she stated in an interview to People.
She added, "I loved the idea of being married, I was fascinated with the idea of being a bride when I was a child without realising what it really meant. But when I got in my 20s, I said I have got things to do, I didn't know what it would have meant. When you find the right person, everything is so comfortable and not everything is the effort I thought it would be."
Priyanka also stated that she may be very bold and that has develop into her power now. "I'm very ambitious. When I was first growing up, I thought that that was seen as not really a good thing when a woman was too ambitious. And slowly over time, I realized that was my strength," stated the actress.
In June 2018, Priyanka had shared the quilt of Unfinished. "The feeling of checking something off your 'bucket list' gives you an indescribable sense of accomplishment…and that's where I am in this moment. I've always wanted to write a book, but the timing never felt right. With each opportunity that presented itself, my first instinct was always to wait…because I wasn't (and I'm still not) finished," she had written in an Instagram put up.
She had added, "I wanted to do more, live more, and achieve more, before putting pen to paper and exposing things I've always kept private to the world. But looking back on my life as a public person, I'm super proud of what I've done and where my life is right now. I've realized you don't have to be finished to tell your story, and that sometimes life's greatest lessons are taught along the ride…when you're still figuring things out…when you're #unfinished."
.

[Attribution Bollywood Life]