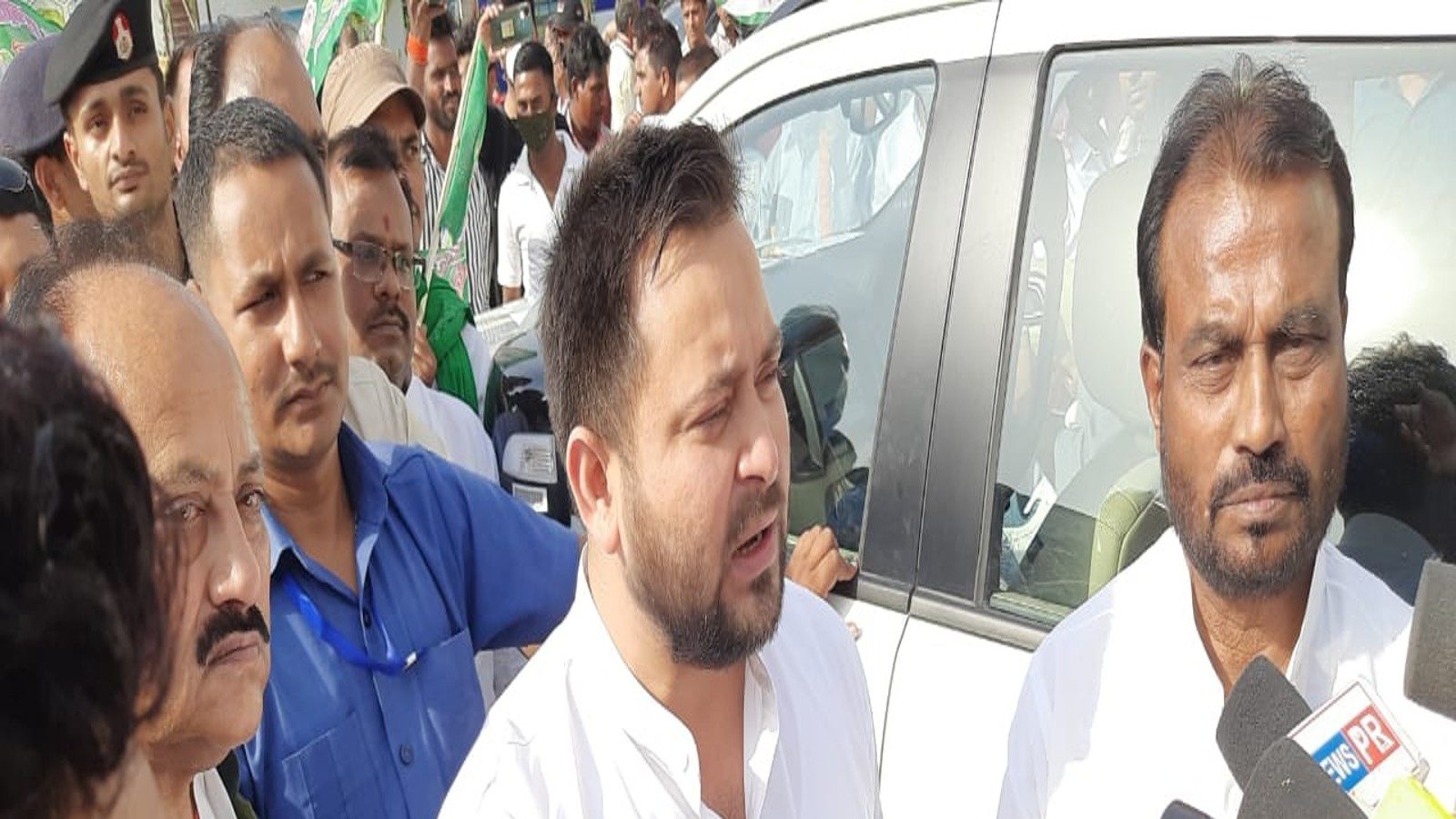 Patna. Leader of Opposition in Bihar Assembly Tejashwi Yadav has described the victory of Rashtriya Janata Dal (RJD) in the Bochaha Assembly by-election in Muzaffarpur as a thumping victory. Tejashwi Yadav, who reached Patna from Delhi on Sunday, said in a conversation with the media that this is a huge victory. We thank the people there for this. He said that this victory is the victory of the people and victory of the issue. The issue we went to the elections with is about education, medicine, earning, education and unemployment. The way it is at its peak, the people have done the work of making us (RJD) win on that basis.
Tejashwi said that both BJP and JDU together have done the work of setting a kiln in Bihar. Be it BJP or JDU, people are now fed up with the government and those in power. No work is being done anywhere, everyone is lying on their own. Everyone has their concerns. No one is caring about the public.
Tejashwi Yadav took a jibe during this and said that Chief Minister Nitish Kumar has got a lot of happiness from this result. This is the defeat of the government. The way the A to Z society has unanimously voted for the Rashtriya Janata Dal and its candidate Amar Paswan – backward, Dalit, Muslim, most backward, this has led to our victory. He said that we do not think that anyone has registered such a big victory there in the past. This is the love of the people. The public has done the work of beating the government with a stick. Has done the job of teaching a lesson. Through the result, the public is asking where is 19 lakh jobs, education, medical system has been ruined, unemployment is at its peak. Corruption is spread everywhere.
Leader of Opposition said that we are more happy that we have got this big responsibility. We will do the work of giving rights to all, and will fulfill the responsibility of everyone.
From your city (Patna)
[Attribution News18]