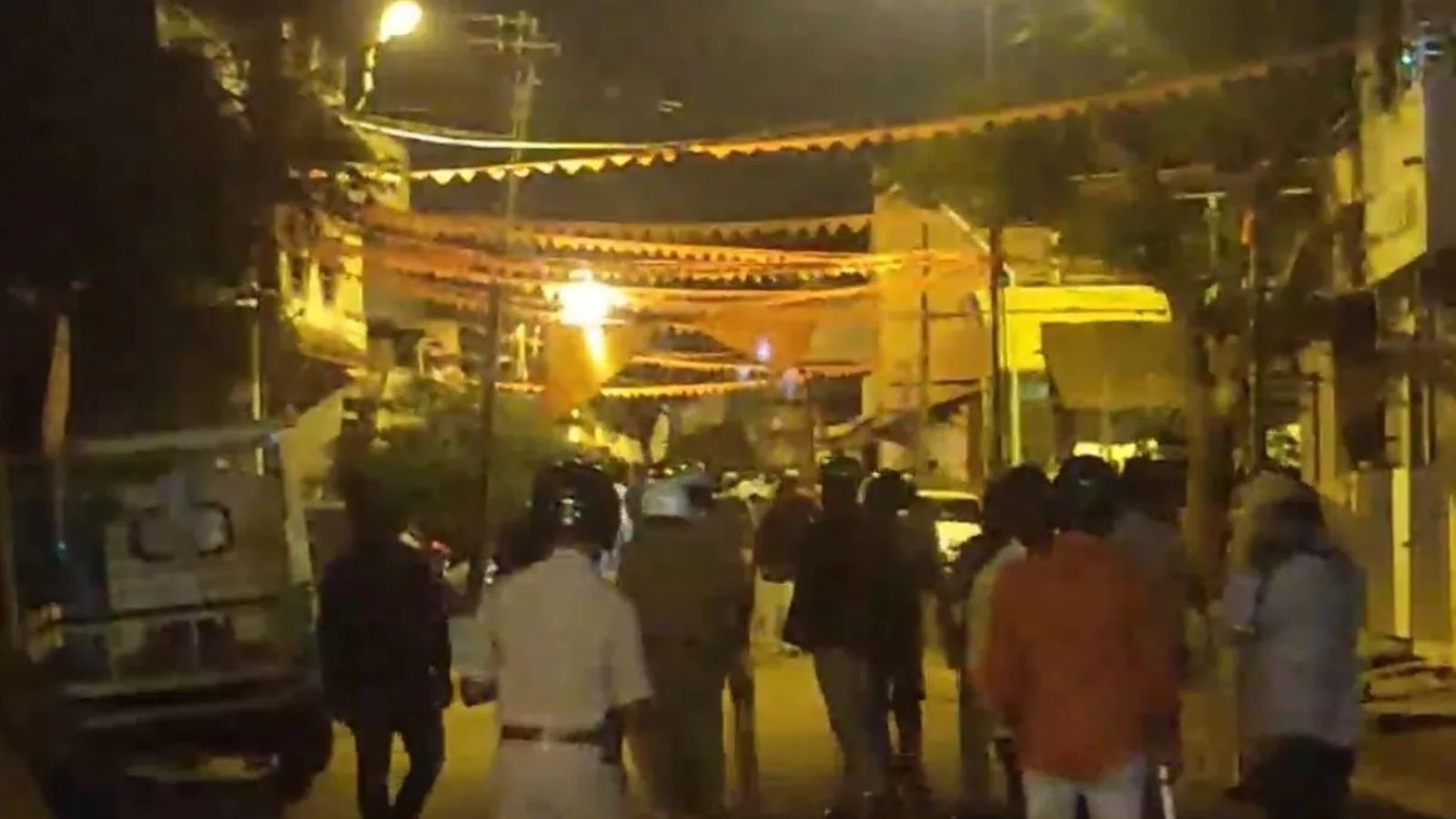 Hubli: A large number of people allegedly created a ruckus in the early hours of Sunday over a social media post in the old Hubli city of Karnataka. They damaged police vehicles, a nearby hospital and a Hanuman temple and injured some police officers. Police said that prohibitory orders under section 144 of CrPC have been imposed in Hubli city.
Precautionary Steps Taken
Hubli-Dharwad Police Commissioner Labhu Ram told reporters, "Around 40 people have been arrested and some FIRs have been registered. 12 of our officers on duty were injured and some police vehicles have been damaged. We will not spare those who have taken the law into their own hands."
The Commissioner of Police said that someone had made a post on social media, to which other people objected and lodged a complaint with the police. After this a case was registered and the person was arrested. Not being satisfied with the action, some people started gathering around the police station, he said. He was explained and later removed from there.
People gathered in large numbers in the police station
The officer said that once again a large number of people started gathering around the police station last night. On this, the leaders of those people were called to the police station and they were apprised of the action taken till then. According to the police commissioner, the crowd outside the police station was not ready to listen to them and they became furious. He told that the mob damaged some police vehicles by pelting stones.
A police officer's condition is critical
Speaking to reporters at Hospet, the district headquarters town of the newly created Vijayanagar district, state Home Minister Araga Gyanendra said that some police officers, including the inspector of the Old City police station, were injured in the incident. Gyanendra said, "The condition of a police officer is critical. Some people involved in the attack have been arrested. It was a pre-planned attack. The miscreants in Hubli wanted to carry out incidents like Devara Jeevanhalli and Kadugondahalli."
The Home Minister was referring to the riots in Bengaluru in 2020, where around 4,000 Muslims set fire to the house of Congress MLA from Pulakesi Nagar assembly constituency R Akhand Srinivasa Murthy and his sister in Bengaluru over a social media post. Reacting to the Hubballi incident, senior BJP MLA Basanagouda Patil Yatnal demanded that the government should take strict action against the miscreants.
[Attribution to News18]